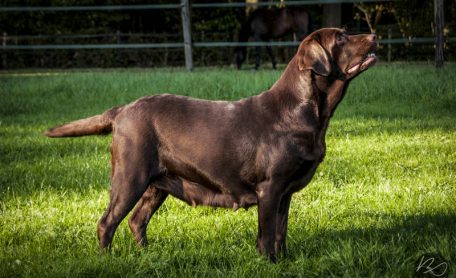 Stamboom naam:  Withymead WORTLEBERRY
Roepnaam: M&M
Many thanks to Rosie Mackenzie of Withymead Labradors for allowing this lovely little girl and her sister Coco to cross the Channel and come and live with us.
Showresultaten
NLV Clubmatch Bennekom - 17 juni 2012
Showresultaat: Very Promising. Puppy Class
Keurmeester: Mrs Margaret Brown, Ramsayville Labradors, Scotland
Such a free moving sound puppy. Feminine head, first class expression and ear set. Well placed shoulders, correct bone and substance for her size & frame. She has a good double coat. Well handled and presented.
Stamboom